RNAprep Pure Micro Kit (ref 4992859)
Storage

DNase I, Buffer RDD, RNase-Free ddH2O (Tubular) should be stored at 2-8℃

Other reagents could be store at room temperature (15-25℃)

The function of carrier RNA: A special carrier RNA is provided in the kit. When RNA is extracted from a very small amount of sample, it is recommended to add Carrier RNA in the system, which helps to improve the binding of RNA to adsorption column.

Description

The RNAprep Pure Micro Kit uses a highly efficient, nucleic acid-specific centrifugal adsorption column and a unique buffer system to rapidly extract total RNA from a wide range of different types of microsamples. This kit includes Carrier RNA, which can easily capture trace nucleic acids from the system. The extraction of RNA by this kit is convenient, rapid and reproducible with high yield. The reaction can be completed within 30-40 minutes. The kit can selectively remove all RNA that is 200 nt. The extracted total RNA is extremely pure and free of DNA and protein contamination.

Required Reagents

β-mercaptoethanol, ethanol

Features

■ Capable of purifying high-quality RNA from trace amount samples, such as micro-dissected tissue, fibrous tissue and cells.

■ Unique DNase I minimizes genomic DNA contamination.

■ The high-purity and ready-to-use RNA is suitable for sensitive downstream applications.

■ No phenol/chloroform extraction, no LiCl and ethanol precipitation, no CsCl gradient centrifugation are needed, which makes the process safe and reliable.

Applications

■ RT-PCR.

■ Northern Blot, Dot Blot.

■ Real-Time PCR.

■ Chip analysis.

■ PolyA Screening, in vitro translation, RNase protection analysis and molecular cloning.
Experimental Example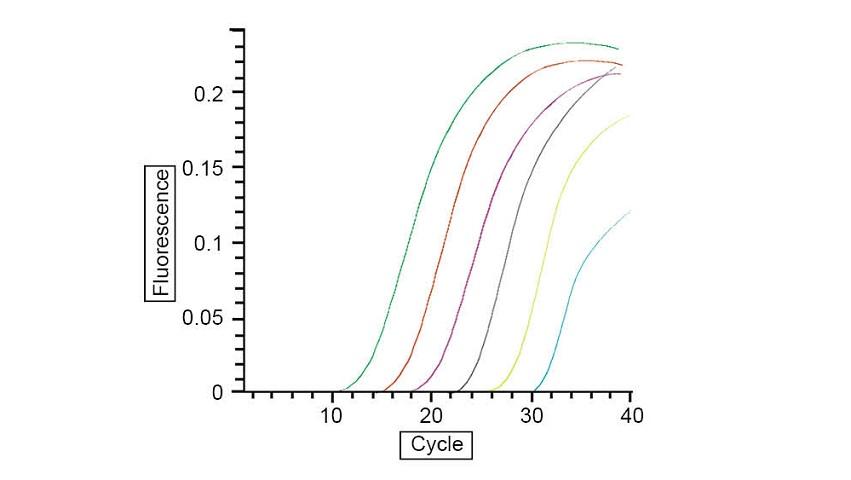 Total RNA of 1×106, 1×105, 1×104, 1×103, 1×102, 10 Hela cells were extracted using RNAprep Pure Micro Kit. RT-qPCR was performed using Quant qRT-PCR (SYBR Green) Kit of TIANGEN.

Publications

■ Qu L, Yi Z, Zhu S, Wang C, Cao Z, Zhou Z, Yuan P, Yu Y, Tian F, Liu Z, Bao Y, Zhao Y, Wei W. Programmable RNA editing by recruiting endogenous ADAR using engineered RNAs. Nat Biotechnol. 2019 Sep;37(9):1059-1069. doi: 10.1038/s41587-019-0178-z. Epub 2019 Jul 15. Erratum in: Nat Biotechnol. 2019 Sep 25;: 

 

■ Lin E, Li Z, Huang Y, Ru G, He P. High Dosages of Equine Chorionic Gonadotropin Exert Adverse Effects on the Developmental Competence of IVF-Derived Mouse Embryos and Cause Oxidative Stress-Induced Aneuploidy. Front Cell Dev Biol. 2021 Feb 9;8:609290.