RNAprep Pure Plant Kit (ref 4992237)
Storage

DNase I, Buffer RDD, RNase-Free ddH2O (Tubular) should be stored at 2-8℃.

Other reagents could be stored at room temperature (15-25℃)

Description

The RNAprep Pure Plant Kit provides a fast, simple, and cost-effective method for purification of total RNA from plant samples by using effective spin column and unique buffer system. The kit includes RNase-Free Filtration Column CS for homogenizing and filtering viscous plant or fungal lysates, and spin column CR3 for purifying high-quality RNA by using silica-membrane technology. High-quality total RNA could be obtained in 30-40 minutes. The whole process is simple, easy and safe to operate with low toxicity. The obtained RNA has high purity and is free from protein contamination.

Required Reagents

β-mercaptoethanol, ethanol

Features

■ Optimized buffers for plant samples make the process more convenient.

■ Unique DNase I minimizes genomic DNA contamination.

■ Unique filtration column CS eliminates other contaminations.

■ The high-purity ready-to-use RNA is suitable for sensitive downstream applications.

■ No phenol/chloroform extraction, no LiCl and ethanol precipitation, and no CsCl gradients centrifugation are needed, which makes the process safe and reliable.

Applications

■ RT-PCR.

■ Northern Blot, Dot Blot.

■ Real-Time PCR.

■ Chip analysis.

■ PolyA Screening, in vitro translation, molecular cloning.

 
Experimental Example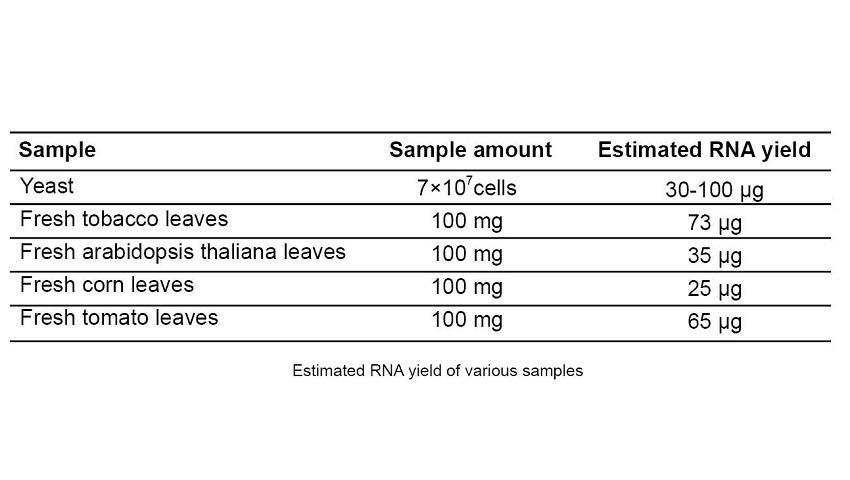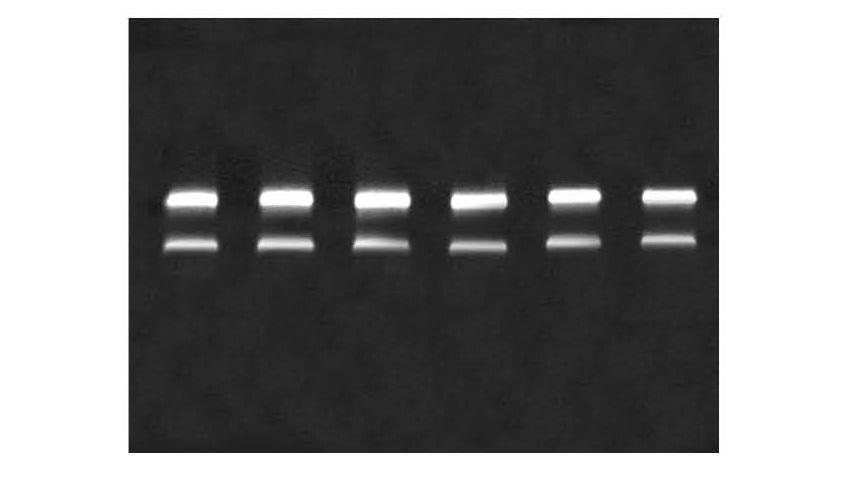 Material: 80 mg Atenia cordifolia leaves

Method: The total RNA of Atenia cordifolia leaves was isolated using the RNAprep Pure Plant Kit.

Results: Please see the above agarose gel electrophoresis picture. 2-4 μl of 100 μl eluates were loaded per lane. The electrophoresis was conducted at 6 V/cm for 30 min on 1% agarose gel.

 


Publications

■ Zhao G, Lian Q, Zhang Z, Fu Q, He Y, Ma S, Ruggieri V, Monforte AJ, Wang P, Julca I, Wang H, Liu J, Xu Y, Wang R, Ji J, Xu Z, Kong W, Zhong Y, Shang J, Pereira L, Argyris J, Zhang J, Mayobre C, Pujol M, Oren E, Ou D, Wang J, Sun D, Zhao S, Zhu Y, Li N, Katzir N, Gur A, Dogimont C, Schaefer H, Fan W, Bendahmane A, Fei Z, Pitrat M, Gabaldón T, Lin T, Garcia-Mas J, Xu Y, Huang S. A comprehensive genome variation map of melon identifies multiple domestication events and loci influencing agronomic traits. Nat Genet. 2019 Nov;51(11):1607-1615. 

 

■ Zhan N, Wang C, Chen L, Yang H, Feng J, Gong X, Ren B, Wu R, Mu J, Li Y, Liu Z, Zhou Y, Peng J, Wang K, Huang X, Xiao S, Zuo J. S-Nitrosylation Targets GSNO Reductase for Selective Autophagy during Hypoxia Responses in Plants. Mol Cell. 2018 Jul 5;71(1):142-154.e6. 

 

■ Hu C, Zhu Y, Cui Y, Cheng K, Liang W, Wei Z, Zhu M, Yin H, Zeng L, Xiao Y, Lv M, Yi J, Hou S, He K, Li J, Gou X. A group of receptor kinases are essential for CLAVATA signalling to maintain stem cell homeostasis. Nat Plants. 2018 Apr;4(4):205-211.